Campsites Morbihan : discover our 70 best offers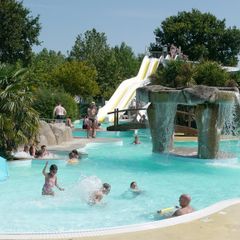 Beach
Heated outdoor swimming pool
Heated indoor swimming pool
Kids Club
Bicycle rental
Wifi point
WIFI
Aquatic playground
Fitness room
Mini-golf
Hammam
Sauna
Best price for 7days
From Sat 17 Sep to Sat 24 Sep
Best price
for 7 nights
due Sat 17 Sep to Sat 24 Sep
Best price
for 7 nights
due Sat 17 Sep to Sat 24 Sep
Show more
Beach
Heated indoor swimming pool
Lake
WIFI
Best price for 7days
From Sat 8 Oct to Sat 15 Oct
Best price
for 7 nights
due Sat 08 Oct to Sat 15 Oct
Best price
for 7 nights
due Sat 08 Oct to Sat 15 Oct
Show more
Beach
Direct access to the beach
Heated outdoor swimming pool
Heated indoor swimming pool
Water slide(s)
Kids Club
Bicycle rental
Wifi point
Best price for 7days
From Sat 6 Nov to Sat 13 Nov
Last remaining offers
Best price
for 7 nights
due Sat 06 Nov to Sat 13 Nov
Best price
for 7 nights
due Sat 06 Nov to Sat 13 Nov
Show more
Beach
Heated indoor swimming pool
Kids Club
Fitness room
Best price for 7days
From Sat 17 Sep to Sat 24 Sep
Best price
for 7 nights
due Sat 17 Sep to Sat 24 Sep
Best price
for 7 nights
due Fri 09 Sep to Fri 16 Sep
Best price
for 7 nights
due Fri 16 Sep to Fri 23 Sep
Show more
Beach
Heated indoor swimming pool
Water slide(s)
Bicycle rental
Mini-golf
Best price for 7days
From Sat 30 Oct to Sat 6 Nov
Last remaining offers
Best price
for 7 nights
due Sat 30 Oct to Sat 06 Nov
Heated outdoor swimming pool
Best price for 7days
From Sun 4 Dec to Sun 11 Dec
Best price
for 7 nights
due Sun 04 Dec to Sun 11 Dec
Best price
for 7 nights
due Sat 26 Nov to Sat 03 Dec
Show more
Beach
Heated outdoor swimming pool
Best price for 7days
From Sat 5 Feb to Sat 12 Feb
Best price
for 7 nights
due Sat 05 Feb to Sat 12 Feb
Best price
for 7 nights
due Sat 05 Feb to Sat 12 Feb
Best price
for 7 nights
due Sat 12 Feb to Sat 19 Feb
Show more
Beach
Heated outdoor swimming pool
Heated indoor swimming pool
Kids Club
WIFI
Mini-golf
Sauna
Best price for 7days
From Fri 29 Oct to Fri 5 Nov
Best price
for 7 nights
due Fri 29 Oct to Fri 05 Nov
Best price
for 7 nights
due Sun 31 Oct to Sun 07 Nov
Best price
for 7 nights
due Sun 31 Oct to Sun 07 Nov
Best price
for 7 nights
due Thu 28 Oct to Thu 04 Nov
Best price
for 7 nights
due Sat 30 Oct to Sat 06 Nov
Best price
for 7 nights
due Sat 30 Oct to Sat 06 Nov
Best price
for 7 nights
due Sun 31 Oct to Sun 07 Nov
Best price
for 7 nights
due Sat 30 Oct to Sat 06 Nov
Show more
Beach
Heated outdoor swimming pool
WIFI
Best price for 7days
From Sat 24 Sep to Sat 1 Oct
Best price
for 7 nights
due Sat 24 Sep to Sat 01 Oct
Best price
for 7 nights
due Sat 01 Oct to Sat 08 Oct
Best price
for 7 nights
due Sat 08 Oct to Sat 15 Oct
Best price
for 7 nights
due Sat 24 Sep to Sat 01 Oct
Best price
for 7 nights
due Sat 24 Sep to Sat 01 Oct
Best price
for 7 nights
due Sat 08 Oct to Sat 15 Oct
Show more
Beach
Heated outdoor swimming pool
Heated indoor swimming pool
Bicycle rental
WIFI
Best price for 7days
From Sat 18 Dec to Sat 25 Dec
Best price
for 7 nights
due Sat 18 Dec to Sat 25 Dec
Best price
for 7 nights
due Sat 18 Dec to Sat 25 Dec
Best price
for 7 nights
due Sat 06 Nov to Sat 13 Nov
Show more
Direct access to the beach
Heated indoor swimming pool
Wifi point
Aquatic playground
Best price for 7days
From Sat 1 Oct to Sat 8 Oct
Best price
for 7 nights
due Sat 01 Oct to Sat 08 Oct
Best price
for 7 nights
due Sat 08 Oct to Sat 15 Oct
Best price
for 7 nights
due Sat 27 Nov to Sat 04 Dec
Show more
Beach
Unheated outdoor swimming pool
WIFI
Best price for 7days
From Sat 17 Sep to Sat 24 Sep
Best price
for 7 nights
due Sat 17 Sep to Sat 24 Sep
Best price
for 7 nights
due Sat 17 Sep to Sat 24 Sep
Best price
for 7 nights
due Sat 17 Sep to Sat 24 Sep
Best price
for 7 nights
due Sat 17 Sep to Sat 24 Sep
Best price
for 7 nights
due Sat 17 Sep to Sat 24 Sep
Show more
Beach
Heated outdoor swimming pool
Water slide(s)
Bicycle rental
Best price for 7days
From Sat 10 Sep to Sat 17 Sep
Best price
for 7 nights
due Sat 10 Sep to Sat 17 Sep
Best price
for 7 nights
due Sat 17 Sep to Sat 24 Sep
Show more
Beach
Heated indoor swimming pool
Kids Club
Bicycle rental
Best price for 7days
From Tue 23 Nov to Tue 30 Nov
Best price
for 7 nights
due Tue 23 Nov to Tue 30 Nov
Beach
Heated outdoor swimming pool
Wifi point
Best price for 7days
From Sat 13 Nov to Sat 20 Nov
Best price
for 7 nights
due Sat 13 Nov to Sat 20 Nov
Best price
for 7 nights
due Sat 06 Nov to Sat 13 Nov
Best price
for 7 nights
due Sat 27 Nov to Sat 04 Dec
Best price
for 7 nights
due Wed 17 Nov to Wed 24 Nov
Show more
Top rated campsites in Morbihan.
Find the selection of campsites in the Morbihan with the best ratings from our customers
Best offer for 7 overnight stays
Best offer for 7 overnight stays
Our best themes - Morbihan.
Discover below the selection of campsites made by our experts and book your holidays at the best price thanks to our exclusive discounts up to -60%!

Whether you are looking for a quiet campsite in the countryside or a family campsite with a water park, you will necessarily find the ideal campsite for your next holiday thanks to our wide choice of offers.
Frequently asked questions about campsites at Morbihan
Which are the best campsites at Morbihan ?

Which campsite to choose at Morbihan ?

In which city to go at Morbihan or close to Morbihan ?

Here are the destinations with the most campsites at Morbihan or close to Morbihan :

Which are the cheapest at Morbihan campsites?

Which campsites at Morbihan are on special offer?

Which are the campsites at Morbihan close to the sea?

Which are the most beautiful campsites at Morbihan ?

For a holiday in the best conditions, here is a selection of 5 star campsites at Morbihan with excellent reviews:

Camping la Grande Métairie

Which are the best campsites that accept animals at Morbihan ?

Which are the best campsites at Morbihan with swimming pool?

Which are the best 4-star campsites at Morbihan ?

Which campsites at Morbihan offer mobile home rentals?

How many campsites at Morbihan are registered on Campings.com?

26 campsites at Morbihan are referenced on Campings.com

How many offers of accommodation in campsites at Morbihan on Campings.com?

90 accommodation offers at Morbihan can be booked online on Campings.com